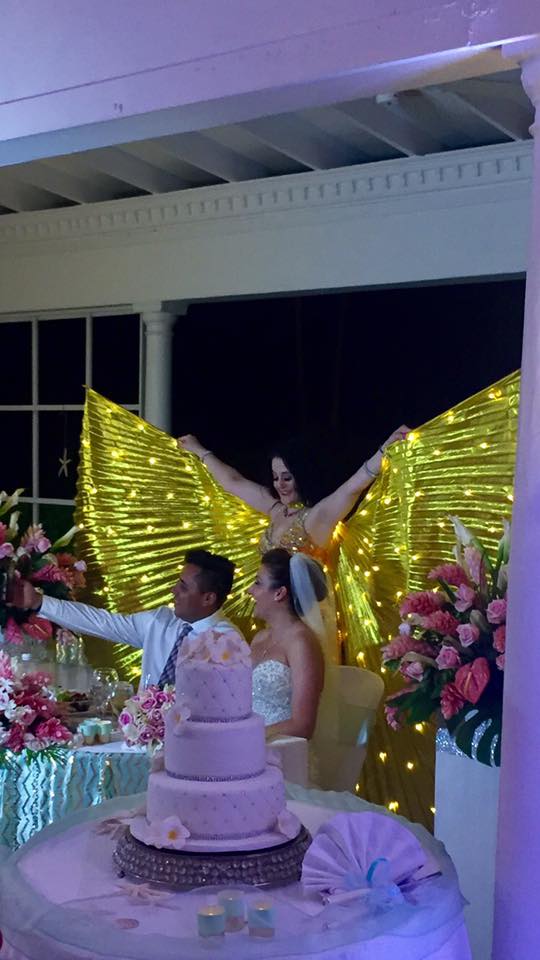 Baltimore Wedding Reception
Your Baltimore wedding reception is the culmination of months of planning. Why not make it even better? Like the decadent layers of your cake, a belly dancer can make sure each tier is better than the last!
Single Tier – $250
Amartia will perform in a fabulous costume chosen to match your decor and theme. She will set the tone of the cocktail hour and make sure that you guests know that this is an wedding event to remember! This show is short but packs a punch!
Double Tier – $300
Amartia will perform in a fabulous couture costume, entertain your guests with props, and get them up to dance with her. This is a longer show that allows for mood changes. She can also customize it to fit YOUR needs.
Triple Tier – $400
Amartia will pull out all the stops for your event! Her costume will match the theme and colors for your wedding reception in Baltimore and beyond. She will use 2 or more props and get your guests up to dance with her. She will also pose for photos with your guests!
Maryland Wedding Events
From the bridal shower, to the rehearsal dinner, to the bachelorette party, to the reception Amartia offers extravagant belly dance entertainment for all your Maryland wedding needs! Have a Hellenic theme in mind? Amartia can customize her performance with one of her Greek packages
Perfect Bridal Shower Package $250
No bridal shower is complete without a belly dancer! Amartia can dazzle and entertain your guests as they dine and get everyone in a festive mood.
Rehearsal Dinner Package $300
Set the tone for your nuptuals. A dancer at your dinner will relax the wedding party after the grueling rehearsal and let everyone know that your wedding will be the party of the year!
Ambiance Package: Starts at $175/hr
Maybe you don't want to give it all away? Why should everyone see the performance before the wedding? If you want the mystery of a bellydancer without the performance, then this is the package for you. Amartia will arrive in full costume and greet your guests as well as pose for photos. This does not include a performance but may be that extra touch that your event needs.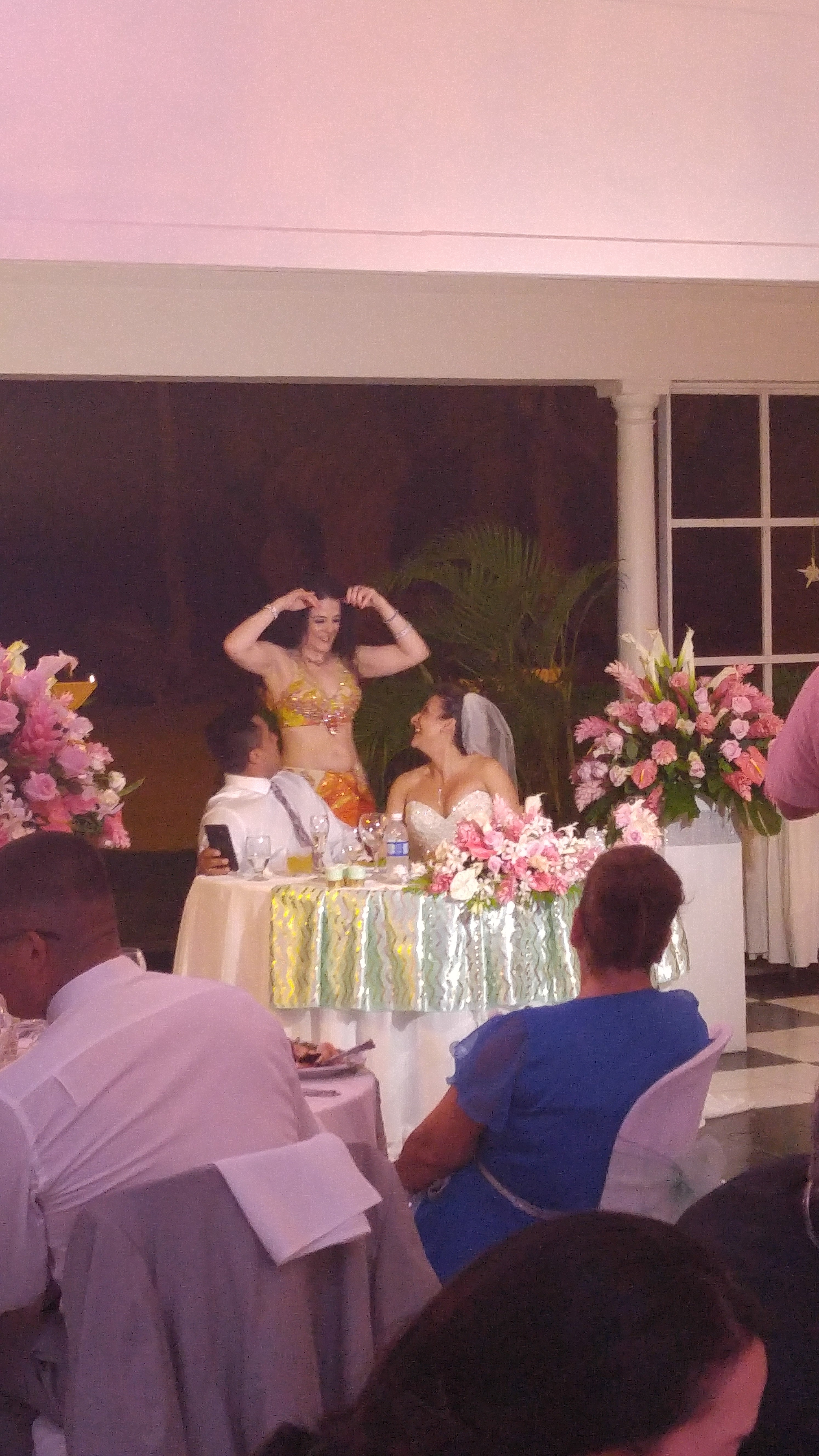 Contact Amartia Today and Let's Party!
To get started on your Wedding experience, download and fill out the performance contract and email/send it to Maryland Belly Dancer Amartia. Then, send a deposit to hold your date. You can use your credit card or Paypal via the payment button below.
Want to discuss the details of your event? Use the contact form below to let Amartia super-customize your entertainment package.
Wedding Performance Inquiry