In this day and age I feel as though we can't get away from using SOME sort of tech in order to make our lives easier. I have found that some of the newer technology has really made it much simpler to get some of the things done bellydance-wise so I'll be sharing them with you today. Here are my 5 technology tools that every bellydancer should be using.
1. Online Calendar. I cannot survive without my google calendar. It is synched to my family calendar so that if there is an important event then I can try not to book anything that day. It is also always within reach on my phone or computer. Makes life a lot easier!
2. Shazam. How many times have you been at a show and thought, I love that song, what is it? You may not know the dancer to ask, and this is where Shazam comes in. You can also ask Google to identify the song. Even for bellydance music, the apps have gotten pretty good!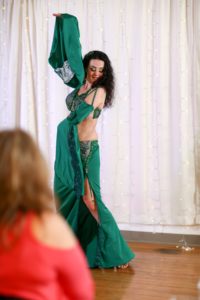 3. Colornote- Really any notetaking program that will allow you to talk outloud and jot down notes if you have any idea. I use colornote. it also allows you to share these ideas with others. I have found that google docs can be cumbersome to open and read on a small screen but colornote works really well.
4. Lumee case or starlight selfie ring. We don't have the luxury of posting dark or unflattering photos online. We need our images to look great but can't always afford a professional photoshoot. These are the best options when you can't have a 10 year old taking and posting better images than you can.
5. Camscan (thanks to Mahin for this one!)- scanning contracts on your phone for when photos alone won't do! This allows you to book that gig first and faster!
These are 5 tech tools that I feel that every bellydancer should be using. What are your favorites or your top 5? Feel free to share them in the comments below!