I've gotten a few questions as of late about my makeup routine for dance. The truth is, that is changes depending on the status of my skin at the moment. And let me tell you, with the summer weather and sweat in full effect, my skin is far from perfect. What I wanted to do this week was give some tips on performance makeup when your skin isn't perfect and when you're feeling less than perfect with all the outdoor dancing going on!
First things, first, start with a good base and that means Primer. It really does matter! There is a video somewhere online where a makeup artist took a bumpy orange and put foundation alone on one and then primer with foundation on the other. It made the difference a lot easier to see and I think it will help illustrate my point even more! But let's move on.
Nothing helps cover up what's wrong for that day than primer. A nice thick primer like Smashbox photo finish helps my foundation go on smoothly even when my skin is revolting against it. There have been a few times where the redness around my nose and cheeks is out of control and the ELF cosmetics primer with built in color corrector has saved me. I have never been able to put a pink or green underneath of my foundation without it showing through. I do not possess those magical skills. So if you're noticing more color on your skin than usual, a primer with color corrector is the way to go! I have also recently been made aware of primers for those who suffer from acne. Cover FX has a primer that has the acne fighting medicine built in! So you can help clear up your skin while you are wearing makeup. There are also primer specific for eyeshadow and I like the urban decay variety. In general, an eye primer will help your shadows outlast your performance and when it comes to the heat, we need all the help we can get!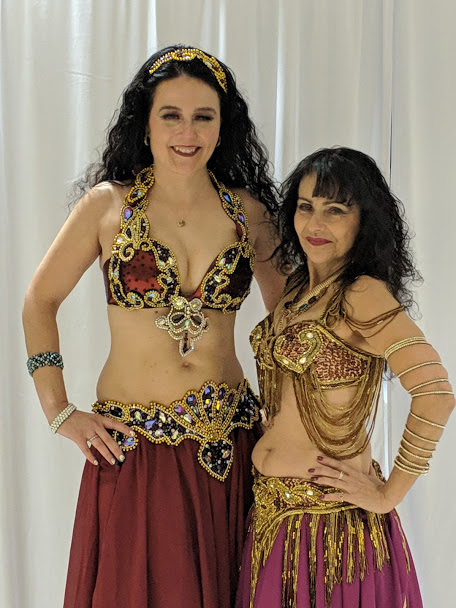 Next layer up is foundation- this an instance where it comes in handy to have different kinds for different reasons. I have a foundation for every day that has SPF built in but if my skin is acting up then full coverage is the way to go. It will conceal even the moles on my face! I use the Makeup Forever HD foundation for that purpose. I feel that the more that is covered the easier it will be if some of it sweats off and it's true! If you're not sure what foundation would work for you, then ask the staff at Sephora. I have found them to be most helpful when I'm looking for a particular product for a certain purpose. If you let them know that you are a performer, then they will direct you to the right brand and even help you match shades.
When it comes to concealer- Less is more. You can always layer on more concealer if you find that it isn't covering what you want but at some point adding too much also tends to accentuate the problem. No matter how amazing the concealer is, if it is overused, then it will settle into any lines you may have and sweat will make it worse. I use the Laura Mercier concealer and the Tarte Shape tape concealer interchangeably. Try them out, you might like them too!
Once you are happy with how your face looks, translucent setting power is a must. It is not meant to show or add color. Setting powder can help blur all your makeup mistakes. I recommend the power from Laura Mercier but you can always test drive some of the less expensive versions as well.
One last note on application. Stop applying so much to your face! It's great to watch videos and try to do them but a lot of the times the bloggers are not the same skin type or skin age as you and can put on way more than is needed for your skin. Always adjust for your skin type and practice makes perfect!
The other easy thing you can do to make your eyes look great if you don't have confidence that any eyeshadow will last is double lashes. It's amazing what false lashes can do, especially if you wear two sets. If you don't think you can handle a full eyeshadow application, put on 2 pairs of lashes on top of each other. It will automatically give you an almost eyeliner look as well as make your eyes look larger. I have found this to be great for photoshoots while still maintaining a natural look!
So there you have hit. A nice roundup of things you can do as your dance performance makeup when you feel like you're skin isn't on point or isn't going to be by the time the elements of summer get to you! Feel free to comment below with any tips that you have also tried and found useful, I'd love to hear from you!