To those of us who are already deep in the bellydance world, how to find a bellydance class may seem like a non-issue. What do you mean you can't find out? But we sometimes forget that there are others who are not quite an entrenched in the world as we are. So for those, I have created this blog post so that it would be easier for them and then they will be able to find a bellydance class. Then they too can be entrenched in the sparkly world that we love so much.
The easiest way with technology today is to Google it. The only issue you may encounter there is whether the teachers in your area have taken advantage of SEO and have websites or Google business pages with all of their info on it. If they haven't optimized, then you might search for your area and not find a teacher that is within reasonable driving distance. The best route is to be as specific as you can to start, let's say you are looking in Harford County then you would type Harford county bellydance classes but if you're still not finding something close then try Bel Air bellydance classes. As a last resort, if you can't find anything, pick the largest city near you and use that. Sometimes teachers are lumped into using the largest city for geographical location and that can skew the results a bit.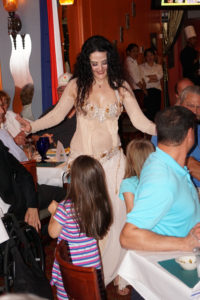 There are also websites, such as shira.net that have listings of bellydance instructors for all 50 states! Again, they may not have every single instructor near you but it is a good place to start your search. The teacher closest to you may also be able to point you in the direction of someone who is even closer.
For web searches, another safe bet is entering www.__your city___bellydance.com For search optimization purposes, some bellydancers have used the city out of which they operate as part of their website. It could be, for example, baltimorebellydance.com or baltimorebellydancer.com. Try a few cities, including your own, in this way and you just might luck out!
For that we have the local paper. I know, who reads the paper? I don't mean physical paper (although I love a good paper in hand), you can read it online. The local paper is a good resource for arts and entertainment and therefore, bellydance classes. Most local papers offer free event listings and bellydancers can and will take advantage of them to get the word out about their classes.
Ask the local studios. I have not seen a lot of bellydance classes at traditional dance studios that have ballet BUT I do see them frequently at yoga studios. Emailing or calling the yoga studios near you would be another way to find a bellydance class. Who knows, if they don't already have them your call might make that the next addition to their schedule.
I hope that these methods have helped you and before you know it you would have found a bellydance class near you and will be shimmying soon! If you happen to know of another method that I did not mention, please feel free to comment with it below. I'd love to help more people find their love of bellydance!