A GNO is a girls night out and what girls night out idea is better than having Bellydance by Amartia entertain your guests? She can even show you and your friends some moves!

It is hard to find a great girls night out theme or party idea that everyone can get involved in. You always end up with one that has been done many times before. Make your GNO unique!

An Arabian theme, a thousand and one nights, Goddess night, whatever you choose to call it: it's a good time! Having a belly dancer is a great addition to any of those themes.  A belly dancer can give an enchanting, upbeat performance and get all of your guests in on the fun! You can also add a mini-lesson to a performance package.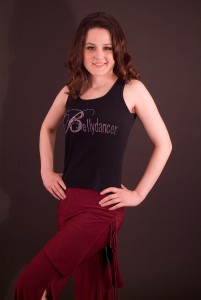 A mini lesson is a fantastic addition to any performance package.  The length of the lesson time ranges from 20-45minutes.  This is plenty of time to get you and your audience moving and grooving. Allow me to show you all the performance moves I just used to wow you and your guests. You can even pick out a song to learn moves to. Find your favorite jam and ask a belly dancer to tailor your lesson to that song.

A lesson on its own is also a great idea. You and your guests can order hip scarves with coins or outfits that fit an Arabian theme and have a private lesson.  As with the mini-lesson, it can be tailored to your favorite song. You could learn a whole choreography- depending on the length of time.  You will definitely learn a whole bunch of new moves. Shimmy and shake like you never have before!

A girls night out can also be adapted for a girls night in. You don't have to take the party out onto the streets. You can keep the party going at home! A belly dancer might just be able to be convinced to leave you a CD of music to keep dancing to!

All of these are options for your girls night out when you hire Bellydance by Amartia.