Do Greeks Celebrate Thanksgiving? You bet we do!
I can't speak for all Greek families in the United States but in Maryland, yes we do. I typically joke that we would never pass up an opportunity to be with family and of course, to EAT!
Let me give you a breakdown of how things go at my family's get-together. There are 3 courses, each course having possibly 2 rounds. I'll give you a rough summary of each one below.
Appetizers:
Spanakopita and Tiropita- Spinach pies and cheese pies
Dolmathes- stuffed grape leaves
Mini hot dogs- I have no idea who started this one, but it's at every family get together!
Dip- now this can be crab dip, spinach dip, buffalo dip, and/or all of them together. Gotta make sure everyone can find something to eat
Cheese- selection of Greek cheeses with crackers
Olives- Kalamata of course!
Bruschetta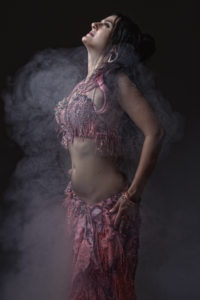 Main dishes:
Turkey- yes we do make and serve turkey but that's not all!
Chicken- for those that "may not like" turkey there is always an oregano seasoned chicken dish of some kind.
Lamb- this can be hit or miss. Depends on if you can find " a good one" and no, it's not served with mint jelly. ( I felt a bit blasphemous even typing those words)
Roasted potatoes
Greens- spinach, horta, vlhta, but there's always something green on the table
Artichoke hearts and peas or lima beans- this is my favorite and a few of my cousins as well so it almost always makes an appearance.
Paella- my uncle made this one year, I heard it was amazing
Rice- usually cooked in chicken broth with butter
Salad- yep, you guessed it Greek salad!
Pastitsio- Greek lasagna
Desserts:
Baklava- self explanatory
Kourabiedes- powder sugar cookies
Koulourakia- orange cookies
Oreo layer cake- this was my aunt's doing one year and it almost always makes an appearance
Fruit- LOTS of fruit
Finikia- cinnamon cookies
Tourtes- roll style greek cake made with brandy
Cheesecake
My family is also notorious for not having things ready when guests arrive. This can be both good an bad. If you come ready to chow down, you may have to wait a few minutes. If you like your food right out of the oven and hot, then you've come to the right place. This is also usually how we end up with 2 "rounds" of each course. After the first one my honey attended, he learned to pace yourself! You will not be allowed to not participate in all rounds. Even with my seafood allergies, they try to ply me with those dishes "Just eat around it."
So now that I've gotten you sufficiently hungry, enjoy the holiday with your family. Eat, chat and most of all be merry and thankful!