So the holidays are in full swing and you're business isn't up. Maybe it's less than it was last year or maybe this time of year is usually your busiest, who knows. But don't panic! It happens to all businesses at one time or another. The goal is not to let yourself get down in the dumps. Don't wallow. Come up with a plan of action in order to overcome the holiday business slump right now and/or how you are going to keep this slump from continuing into the new year.


Here are some ideas to help you get started. Whether you are selling physical items or your services, try having a sale. I'm sure you're thinking, Amartia, I just told you that my sales are down. How am I going to overcome this income deficit by lowering my prices. I am now saying to discount your prices. I totally understand your thinking. If you discount now, you'll never get that client back. They will always think of you in a devalued way; as the sale dancer. What I am saying is to offer a discount that actually gets you more in the end. For example, book me for your event and get $10 off a private lesson. Or perhaps book me for a private lesson and get money off your birthday party booking. Or a free hipscarf. Notice how you are not undervaluing your services but you are still providing your clients with more. Also, some clients may not be aware that you offer private lessons or may not have thought of taking a class until you mentioned it! Our goal is to help our clients and provide them with services that meet their needs. This is a great way to do so.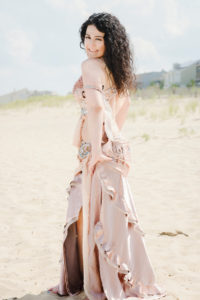 Another way is to promote harder. Again, I'm sure you're giving your screen a doubtful face at the moment at that piece of advice. Try taking advantage of the time of year that you want to increase business. Do your photos and ads include the theme of the holiday? A lot of times, that is a way to get your client's attention. It also allows you to take advantage of the key words and hashtags of the season that are trendy and popular. These things will increase your reach and put you into closer contact with your ideal client. Lastly, who doesn't love looking at cute holiday photos?


An idea that ties into the one above is using avenues of free promotion. Hand out paper flyers and put up your business cards, wherever you go. Restaurants, parades, shows, and more. Don't hide. Go out more, interact more, you never know where your next client will come from! If you have a small advertising budget make use of holiday sales in your local paper or online. There are deals to be had if you bide your time and look out for them.


I hope that these couple of tips have helped you get out of your holiday business slump. If you have any questions or ideas of your own that have worked for you, please feel free to share them in the comments below!