With Wedding season fast approaching, rehearsal dinners may not be on the forefront of everyone's mind. But it's definitely not something you want to leave until the last minute. I know how you must feel: another thing to plan? Oh no! You're already planning so many things; it's nice to get some help once in a while. And here it is:  a few ways to plan a fantastic rehearsal dinner in Baltimore.


Location: It's in the name that there has to be dinner, but where? Check the CityPaper any place that is hip, hot and new is listed there. You'll definitely find a place that is unique to hold your event. Another option is the home of someone in the bridal party. If the weather is nice, then you can have a get together outside on a deck or a backyard. There is no rule that says that you have to have the dinner at a restaurant.


Food: Keep in mind the tastes and allergies of your guests. Choose a place that can accommodate everyone in your party. If you are worried about costs getting out of control, then ask if you can have a set menu. You can make it more special by having the set menu printed with your names and the date so that people can take it home if they wish and/or you can put it in a shadow box as a keepsake.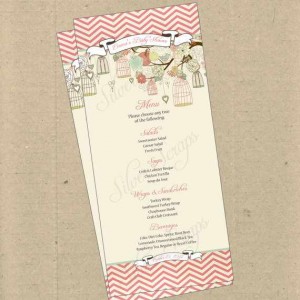 Table settings: See if the venue will let you do your own table setting designs.  It doesn't have to be something very expensive, add a little extra by incorporating your wedding colors in some way.  You can add a bouquet of flowers in those colors or ribbons on the napkin holders, or perhaps add small candles in your wedding colors.


Entertainment: Why not have entertainment at your rehearsal dinner? It's a great way to make your dinner special. You could have some form of live music or you could go out of the box and hire a belly dancer.  Your wedding theme doesn't have to be Arabian to do this but it will definitely make your dinner stand out. A belly dancer is classy extravagant entertainment that will set the tone for the matrimonial celebrations to come!


I hope that these tips have helped you with your planning. A rehearsal dinner can be a stressful addition to an already busy schedule. Good luck with your planning and Congratulations on your wedding!