How do I know where to push my restaurant career?
Not everyone can "make it" as a restaurant dancer. And when I say make it, I mean juggle multiple venues at once while still managing to do everything else you want to do both inside and outside of dance. You will be driving a lot, lugging your costumes around and from about 6pm to 2am, you will be hustling.
It also may involve dealing with owners if you are scheduling all fo the dancers or if you are the house dancer, being there every week at the same time whether you're sick, tired or just don't have your mojo that night.
But aside from all of the hard work, how do you GET there and stay there? That's what a dance mentor is for. Even if your mentor is not the one in the restaurant scene, she may know of someone who is or know the scene well enough to know she doesn't want to be there. Regardless of their chosen career path , a mentor can help you get into an existing gig or find a new one and keep it.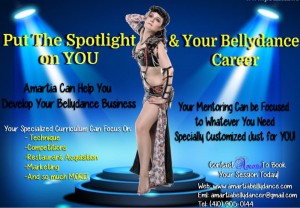 Sometimes you just need someone to push you. Having someone to be accountable to really helps, similar to having homework in school that you have to complete and turn in by a certain date, knowing that your mentor is going to want an update on your progress will (hopefully) cause you to focus more on your goals. They can also help you if you figure out that you can't complete a task or are having problems with it.
When I provide
mentorship
for my students we go through it all, what business materials you need, how to handle talking to an owner, where to look, and more. Some of my blog posts have touched on it but to really get into the nitty gritty and handle the day to day, you need a mentor. Someone that you can go to when you have an issue and get honest advice to keep going. A mentor's goal is to promote YOU and help you not to steal the gig.
So tell me, when you're looking for a mentor, what do you expect? What do you want to get out of the relationship? Comment below and let me know or contact me to start your journey today!