Hello Readers! Summer time is upon us and you know what that means! Party time! I wanted to be sure that you all knew that belly dancers are an option as entertainment for your summer party season. You might say, "Amartia, I'm not having an Arabian themed party" or   "I thought bellydancers were only for birthdays." These are typical responses that I receive when broaching the subject with party planners.
I am here to tell you that we are perfect entertainment for so much more!  As much as we love performing for birthday parties, it isn't the only occasion where we are relevant.  I personally have performed at bachelorette parties, graduation parties, bridal showers, engagement parties, father's day celebrations,  rehearsal dinners and weddings. See, I just named SEVEN more events that a belly dancer was relevant for entertainment.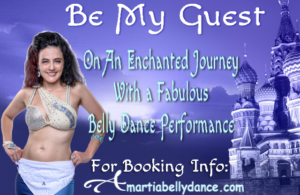 I know I say this a lot in my blog posts but it is true: Bellydancers are family friendly entertainment. I am sure that there are those that are hesitant or perhaps you might have seen a less than professional dancer or someone who was dressed in a belly dance costume but was not a belly dancer. Do not fear! Belly dancers love performing for audiences of all ages! Children are perhaps the best audience members around. For instance, I interact with children all the time at parties and at restaurants where I perform. They are my absolute favorite audience members. It is such a treat to gaze upon their faces- wide eyed with awe and huge smiles on their faces.
It can be a great way to break the ice in a group of people who may not know each other very well or even just be that moment that triggers the party really getting started! Bellydancers as entertainers have a way of drawing an audience in and participation is our forte!
So the next time you are planning a party, make sure to think of a bellydancer as your entertainment option. Whether you are located in Baltimore, Harford County or beyond- we will travel!  Allow us to make your our guest to fabulous, magical entertainment!