I was born in the USA but my family (and my heart) is from Greece. I had to go to Greek school so yes, my life has some My Big Fat Greek Wedding elements to it. Because of my time in Greek school, I am able to read and write Greek. Maybe not as well as I would like as I feel like my vocabulary is sometimes stunted but it is more than enough to hold a conversation and to get around when in Greece itself. I wanted to write a post giving people some tips and things to keep in mind when traveling to Greece. Previously, I had only traveled to the island that my family is from but this year my honey and I decided to take the plunge and plan our own trip to Greece- WITHOUT going to my island. (don't even start on my mom's reaction). As a side note, my honey is not Greek, does not know Greek, and most of the time has a hard time understanding the accent with the speed at which we tend to speak. So I did not have him to lean on and we kept that in mind when planning our trip.
For myself, I wanted to play tourist. Usually my time was spent with family or on the beach so site-seeing wasn't really a part of my past experiences. I wanted to see all the archaelogical sites and attractions and maybe, you know make it to some other island!! Since we booked the trip ourselves with no help from the fam., I am going to clue you in on some things that we figured out and learned along the way. I really had no idea just how much my mom had taken care of for me in the past and how lucky I was to have cousins ready to go when I landed, until I had to do this myself.
The Airport
It is not what we are used to here in the states at all. We are used to getting places 2-3 hours before and that is what we had planned on doing. We were wrong. So. Very. Wrong. For a lot of the flights that are internal to Greece, there isn't even anyone at the ticket counter until 45min before the flight leaves. So, no, you can't check your baggage to get rid of it and you can't get through security with no boarding pass. Did I mention that most of the food is on the other side of security too? Yep, no way to chill and eat while you wait.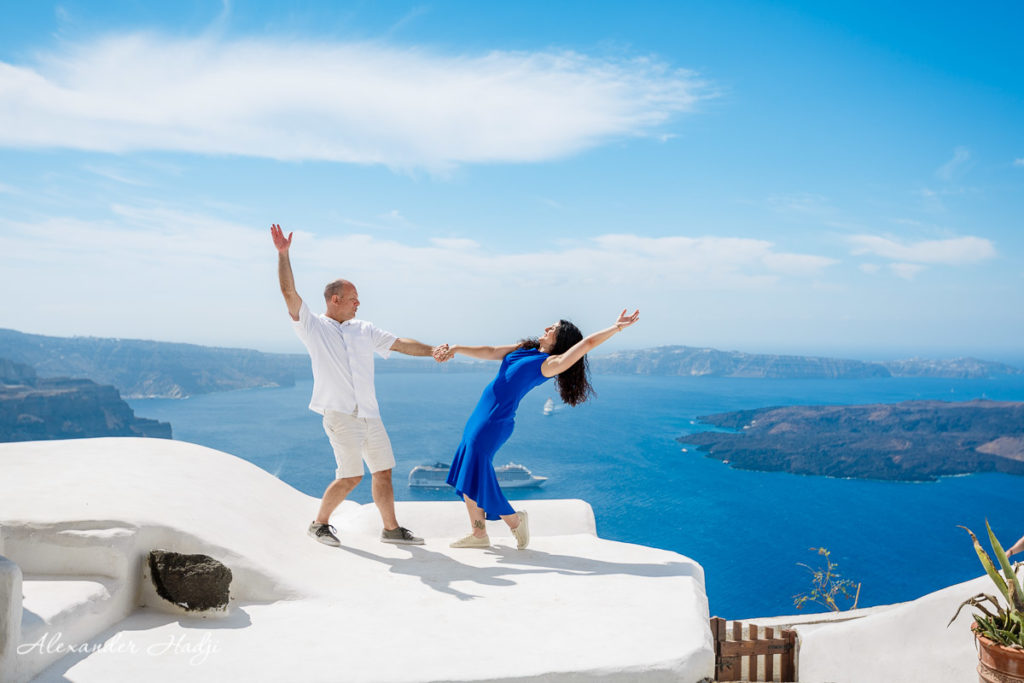 Luggage
This will definitely depend on what you are doing while you are travelling. We had planned quite a bit and so my suitcase was not small. Each airline has it's own weight restrictions on luggage so make sure to read them. Since we were travelling as a couple, they took the combined weight into account. For instance, if it was a 40kil
Kilos of suitcases
Transportation
We used airplanes to travel between islands and I don't think I will do it again. Unless I am going from Lesvos back to Athens. It was crazy having to be ready so early for our driver and then have nothing be open at the airport. We pre-booked our transportation which was really nice as they were waiting for us when we arrived, had a sign with our names, and were able to give us some local insights. Next time, we will take the puddle jumpers or ferries to get in between the islands. You don't have to book them in advance and there are ones that are express style and skip certain islands if you don't want 12 hour boat ride from Athens to Lesvos let's say. In terms of getting around, walking is a great option in Athens and on some of the islands. There are also hop on and hop off buses that you can pay for a pass for the day. Taxis are relatively cheap as well. You can hire a "private car" and it may seem like it would be way more expensive but it wasn't. Maybe 10Euros more and sometimes a nicer car! Don't bother asking about Uber or Lyft, they aren't allowed in Greece. All taxi and private car drivers are insured and licensed for safety.
Seeing the sites
You can purchase your tickets once you arrive for the sites but you can also do it online. The trick is to make sure it's from the site itself. There are a lot of 3rd party vendors that sell them as well but sometimes their pickup spot is way far away from where you are and/or from where the site itself is. We were able to go online, purchase an all access pass and then just have it scanned when we got to each gate for the attraction that we wanted. You don't have to wait in line to get your tickets and then wait in line to go in. Another thing to look out for is tours. Sometimes, that big group of people aren't in line, they are a tour waiting for everyone to gather.
Safety
It is perfectly ok to ask your hotel front desk if there is an area that you shouldn't go to. In our hotel in Athens, I asked if there was an area that we really shouldn't walk in. Especially since my honey doesn't speak Greek and would be easily identified as a tourist. If you plan on using your phone to get around so you're not walking with your face in a map, WiFi is not "everywhere" and as strong as you need for that. And there are no clear street signs and sometimes a "street" isn't what you would call a street. Also, the streets change names, even faster than they do here in the US. It's worth it to get a Sim at the airport to put into your phone or to pay for the 5G data from your service provider. That GPS is going to be invaluable
Some island specific things to take note of
There are only 36 taxis on the entire island of Mykonos. There are private car services as I discussed before but you have to have your hotel call those. Everything seems to have to go through your hotel. We were advised to not drink the water. Most of Greece is a bottled water kind of place. Walking outside of the touristy areas is not recommended. You are on the road, there is no sidewalk and not exactly well lit. Walk at your own risk!
If the hotel staff tells you that a beach is organized, then what they mean is that you have to pay for the chairs. And there are usually specific areas that allow you to put down your own towel without charging but it's typically small, and you don't want to be there. Sections of the beaches that are owned by hotels or bars are like this as well. If you're a customer, you can have a chair for "free". The chairs usually range from 20-40 euros for the day. The closer to the water, the higher the price of the chair.
Santorini was similar to Mykonos as far as the beaches go as well as the walking. There is a boardwalk area in Kamari and you can walk around in Fira and Oia but getting to one from the other is different. The streets are small, winding, and sometimes literally on the side of the cliff. You have to share the road with cars, who aren't always happy to be sharing them with you. Walk inside the towns all you want, but please, get transport in between them!
Bonus
After all of the walking and those steep steps, we were looking to relax. My honey saw that the hotel offered massaged and inquired. They let us know that if you got the massage at the hotel, it was 60 euro. However if you took yourself to the spa itself away from the hotel, it was 20-40 euro. So, we totally did that! We were able to walk the distance easily and had a relaxing amazing time!
If you want to make sure to have great pics of your trip- schedule a photoshoot. There are loads of photographers for weddings and events and you can ask them for pricing. In our case, he even drove us to all the locations and was a mini-tour guide to boot! Plus, you get photos of all the secret hideaway places that you may not have been able to find on your own.
I'm sure there are things that I am forgetting but I hope that at least some of what I've put forth helps you when planning and looking forward to your own trip to Greece! Please feel free to ask me questions below or share your own experiences. I hope to make it to more of the islands and would love any inside tips!