We're a week into the month of June and you know what that means.  Half of you said "Whoooooo summer vacation!" Yes, summer vacation, but also Father's day. What should you do for Father's Day for 2015? Well, here are 2 thoughts for you:


Over the years I have been the "surprise" guest at many a Father's Day cookout and it's been amazing. The guest of honor is at the grill when my music starts up and I emerge from the house to sparkle and entertain. The performance can be short or long, depending on the number of guests and how interactive you think the audience will be. I've even had one set of customers hire me 3 years in a row: for the grandfather, the son, and then the son-in-law when he became a new Dad!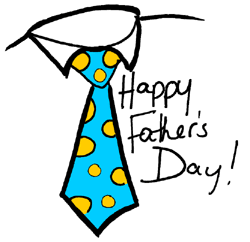 BUT this year, I'm able to kick it up a notch and offer a customized Baltimore Raven's style package. I've got the costume and everything! I had a special costume made modelled after the Raven's cheerleader uniforms. (Do you think I MIGHT be a fan?) This way your Dad can not only get a great family- friendly surprise but get to think about football during the summer!


My packages have everything from the Ray Lewis touchdown dance to the 7 Nation Army chant, just let me know what you think your Dad would like best.  And on top of that, all of my performances are family friendly so there's no fear of having to keep the kids at home.


So Happy Father's Day to all the Dads out there- hope to see you!