So, if you didn't know, one of my photos was selected by Emad Sayyah to be the cover of his latest downloadable Album.  I was beyond excited when he selected 4 of my photos and then chose this one. Of course I made sure to check with the photographer to be sure that it was ok for the photos to be used.


The only thing it has done for me so far is make me feel special. It's not like I've been skyrocketed to this super dance stardom with an entourage or a posse.  So far I haven't been recognized for it but who knows, it could happen?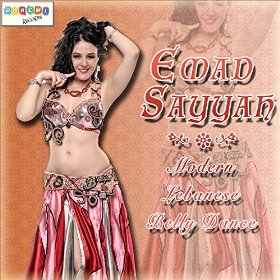 Getting to be a CD Cover model just reaffirms my obsession with having lots of high quality professional photos. I don't think this would have happened if I didn't have the pros at my shoots that I do. I thank Stereovision for their vision, Christine Beck Milan for makeup and hair, my bling monger Esme's Closet and of course my costume designers Eshta Amar, MAZ Couture, Fatima Habib just to name a few. Lastly, the crazy play list that my honey made for me that somehow causes me to pose in all these ways that feel wacky and painful but manage to turn into works of art on camera.


The only advice I can give to dancers is to continue to keep professional photos in your portfolio and use them for advertising. If you want to, don't be shy, approach artists and see if they'd like to use your photos (with photographer permission) or perhaps an artist that you already work with will approach you.  So, make sure you have professional looking photos- those are the ones that make you stand up above the rest and may catch an artist's eye for their music.


If you do happen to download the album from my site, and you like it, please let people know! I am all about spreading the word when it comes to great music!