In our quest to be seen by more clients and to gain more bookings, all of us bellydancers have searched the web for entertainment websites and booking agencies.


Some of the more popular ones are Gigmasters, Gigsalad and Thumbtack. Those are the ones I am going to focus on in this blog post. I know that everyone's experiences are different but I am going to share a pro and con of each from my own experiences.


Gigmasters


Pro: It has great SEO. If you search your area with the word belly dancer, Gigmasters is one of the first ones that pops up. It also has their pages set up with almost a preview so clients can search easily. Let's face it, no one has a long attention span anymore. Any site that allows clients to browse easily and then dive in, is going to get more hits.


Con: Gets kind of expensive to be able to have more space for photos and videos. Also, the most competitive of all of the sites. There used to be a way to view the quote of the dancer who "beat you out" but I don't think that feature is offered anymore. If you can't convince a client who booked you to leave you a review, then you don't view as well as a dancer who has had her client do so.


Thumbtack


Pro: It's free to create a listing. You do have to pay to add more but it allows you to add most of the pertinent information without paying. It is also very mobile friendly so you get a lot of requests from people on their phones- and let's face it, that's how most of us search the web anyway.


Con: You have to pay to send a quote. Regardless of whether you get the gig or not, Thumbtack requires you to purchase credits to send a quote.  They do have a refund policy but not if you don't get booked, only if the client doesn't view your quote at all. I have only had this happen once, in about 3 years.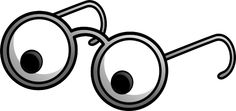 Gigsalad


Pro: It is the friendliest and easiest to use and the most cost effective. I have always gotten enough gigs to cover the payment to be a member. All of your reviews do not have to come from clients who have booked you on the site, so you can let people know that you are awesome in advance. Their attention to detail in what you fill out for your profile is really nice too!


Con: The client does not get full access to all of your information until after they want to book you. I get it, they want you to complete the booking through the site, so they can get the booking fee but with some clients, you need that personal communication. They prefer that all of your communication go through their site.


So there you have it! Here are my experiences with 3 of the sites. Feel free to add your own or perhaps point out a site that I may not be familiar with.